Multiplex has ended. Long live the Multiplex 10.
Notes from the Manager
Multiplex concluded on April 10, 2017, after an (almost) twelve year run. The full archives are still available, and I am hoping to start re-running them with higher resolution images plus some additional material (from the collected editions) in the relatively near future. Keep your eyes peeled on the Deleted Scenes blog for an announcement about that and other things! You can also subscribe via tinyletter or like the Multiplex Facebook page.
If you're hungry for new adventures with the Multiplex 10 gang, Multiplex 10: the animated short was recently funded on Kickstarter by over 560 generous backers! It's an animated short that will hopefully help launch an animated series starring Kurt, Jason, and most of your other favorites from the Multiplex 10 Cinemas — as well as Multiplex 10 comics, a tabletop/card game, and... who knows what else?
Multiplex 10 is currently in pre-production and is targeting a September 2017 completion. While Kickstarter backers will get a chance to stream it, a digital release is not yet scheduled, because part of the plan is to find distribution that will fund a wide release—or a full season.
For more about Multiplex 10, visit the Multiplex 10 website!
Multiplex News & Updates
Bonus comics, drawings, and
other awesome stuff
Saturday, July 1, 2017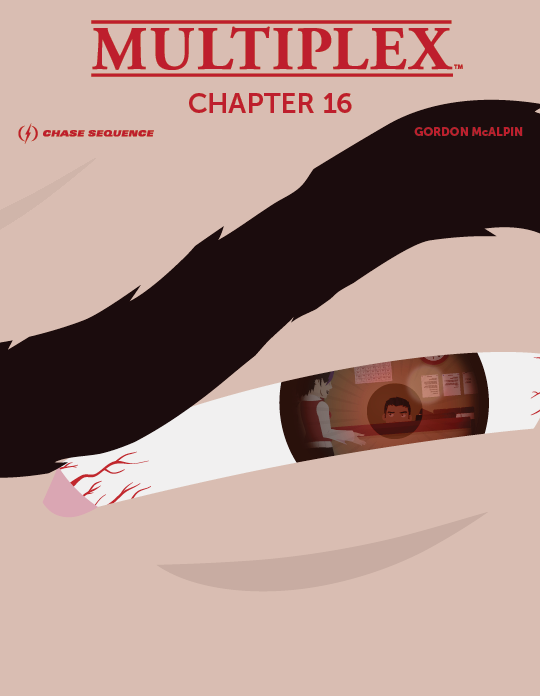 $3+ Patreon supporters get this one for free (until the next eBook is available), but for the rest of youse: The Multiplex: Chapter 16 eBook is now available!
Chapter 16 collects strips #339 –362 from the Multiplex archives, plus four bonus comics and one "extended scene" not found in the archives! Chapter 16 costs $1.99.
Supporting the Multiplex chapter eBooks helps make future Multiplex print collections possible. Thank you for your support!
Other Recent Posts