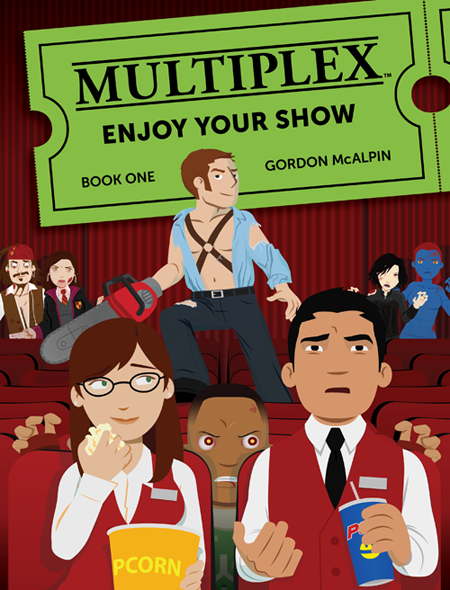 Multiplex: Enjoy Your Show
BOOK ONE
Pub. Date: September 2010
---
Welcome to the Multiplex 10 Cinemas!
Multiplex is an online comic about a low-brow movie buff Kurt and a high-brow film snob Jason, who wage a never-ending battle against the terrible movies and even worse customers infesting their movie theater.
The Multiplex: Enjoy Your Show collections include chapters 1–5 (strips #1–102 from the archives), plus 30+ pages of new material, character bios, guest strips and more!