Notes from the Manager
"Kill your darlings," for those of you unfamiliar with the term, is commonly attributed to Faulkner but whether or not he said it, it predates him. (This Slate article talks about that.) What it means, basically, is to get rid of the passages or scenes (in film) in your writing that you're in love with for the greater good of the story.
Ironically, in a way, these last several strips have been kind of self-indulgent for me; I wanted to take a break from the larger narrative in Multiplex for a spell and actually talk about (specific) movies again. I haven't had any complaints, so I guess you guys don't mind. If nothing else, strips like these just mean the ending is that much farther way, right? :)
Incidentally, if you're curious about my actual opinion of Hateful 8, you can just read A. O. Scott's review. I pretty much agree with it word for word.
Multiplex News & Updates
Bonus comics, drawings, and
other awesome stuff
Saturday, July 1, 2017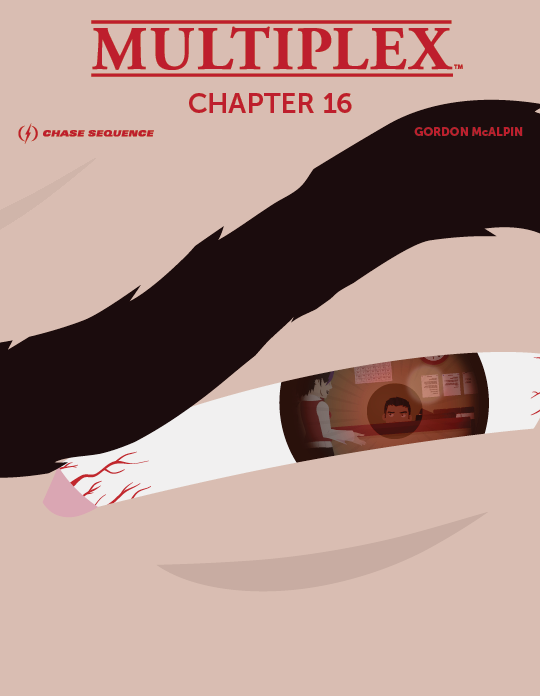 $3+ Patreon supporters get this one for free (until the next eBook is available), but for the rest of youse: The Multiplex: Chapter 16 eBook is now available!
Chapter 16 collects strips #339 –362 from the Multiplex archives, plus four bonus comics and one "extended scene" not found in the archives! Chapter 16 costs $1.99.
Supporting the Multiplex chapter eBooks helps make future Multiplex print collections possible. Thank you for your support!
Other Recent Posts