Notes from the Manager
Related Strips: #1129: The Long and Short of It, Part One; #1130: The Long and Short of It, Part Two; #1131: The Long and Short of It, Part Three
This will probably be Evelyn's last appearance… but Randall isn't done at the Multiplex 10 yet. See you Friday!
I'm not sure anything Evelyn says really needs translation, but I'll save you the Google fu:
"Hijo de la gran puta" = Son of the biggest whore
"jódia vieja" = fucking old woman
"jódete" = fuck you
"so cabrón" = you asshole/bastard
"Vete pa'l carajo" = go fuck yourself (literally: go to fuck)
"mama bicho" = cocksucker
(I've updated these a couple of times from earlier today, because Evelyn is Puerto Rican, and apparently their swear words are very different. Thanks for the assist, Miguel S.!)
Multiplex News & Updates
Bonus comics, drawings, and
other awesome stuff
Saturday, July 1, 2017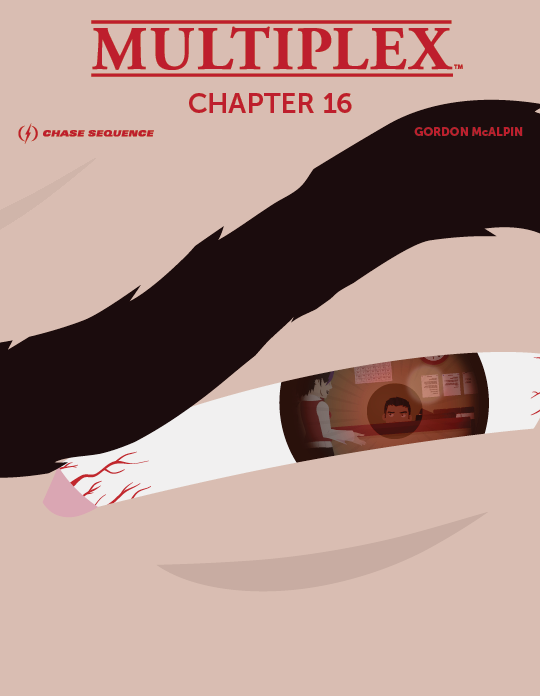 $3+ Patreon supporters get this one for free (until the next eBook is available), but for the rest of youse: The Multiplex: Chapter 16 eBook is now available!
Chapter 16 collects strips #339 –362 from the Multiplex archives, plus four bonus comics and one "extended scene" not found in the archives! Chapter 16 costs $1.99.
Supporting the Multiplex chapter eBooks helps make future Multiplex print collections possible. Thank you for your support!
Other Recent Posts