Notes from the Manager
Those of you with Multiplex: Enjoy Your Show and Multiplex: There and Back Again may recognize the names Hilary, Katy, and Sanjay — but even then, I doubt it. They each appeared in a handful of strips that I added into the print books to help flesh out the size of the staff. I've said this many times, but a 10 theater movie theater would have approximately forty employees — and with the turnover in low-wage jobs, over the last ten years, there would have been dozens and dozens of employees that you've never met.
As a reminder, Book Three — a.k.a. Multiplex: The Revenge — has fallen behind schedule because of a too-big-to-refuse freelance project that then proceeded to nearly triple in size. So, thank you once again for you patience — particularly Kickstarter backers and Patreon patrons.
Multiplex News & Updates
Bonus comics, drawings, and
other awesome stuff
Saturday, July 1, 2017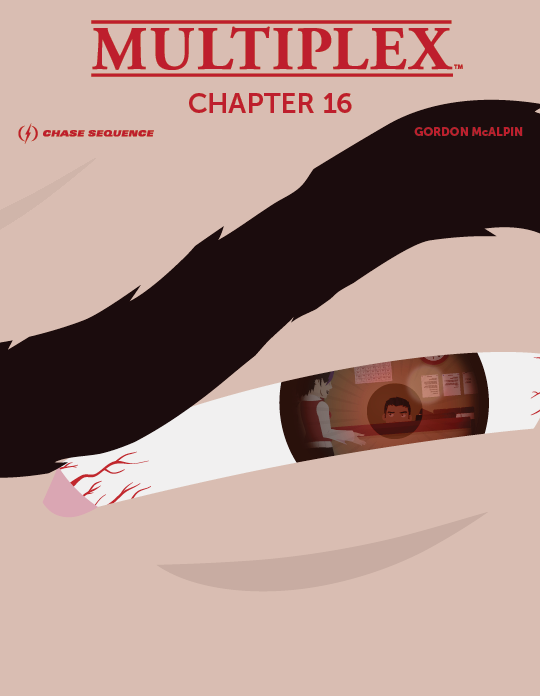 $3+ Patreon supporters get this one for free (until the next eBook is available), but for the rest of youse: The Multiplex: Chapter 16 eBook is now available!
Chapter 16 collects strips #339 –362 from the Multiplex archives, plus four bonus comics and one "extended scene" not found in the archives! Chapter 16 costs $1.99.
Supporting the Multiplex chapter eBooks helps make future Multiplex print collections possible. Thank you for your support!
Other Recent Posts