Notes from the Manager
Yeah, yeah. The funny bit (to me, anyway) is in the first few panels, and there isn't really a punchline. Anyway, merry Christmas, if that's your bag.
Oh, and in case you haven't actually seen the it in the week since it's been released to the interweb: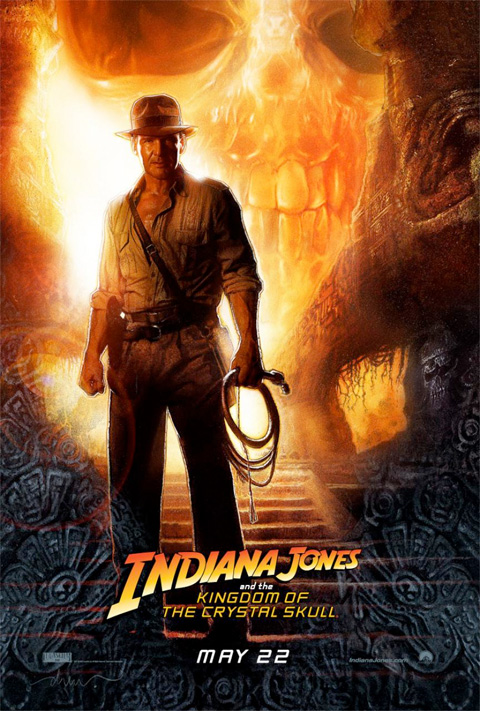 As with all the previous Indy posters, it's another beautiful piece by Drew Struzan. So far so good, Spielberg & Co. Don't let us down! (Please.)
Become a Multiplex patron
Multiplex is supported by Andrew Hathaway at Can't Stop the Movies, A Fan of Coherence, and readers like you via PATREON. Help keep the Multiplex 10 open for business by becoming a patron today!
Patron rewards include:
Free eBooks!
Multiplex Movie Reviews and other bonus comics
Character doodles!
Invites to Google Hangouts!
Sneak peeks at early and in-progress strips and artwork!
and MORE!
Deleted Scenes Blog
Bonus comics, drawings,
movie trailers and more
Sunday, May 3, 2015
This is the final version of the Multiplex animated short I made for my Animation class this semester. No promises, but hopefully this will be the first of many! Thanks (again) to Matt Matonich for providing the voice of Kurt!
Some of you will recognize Jason's final line as a title of Multiplex #285, so I'm sort of recycling something here, but not really. In any case, Jason and Kurt being in red vests is an indication that these shorts take place outside of current Multiplex continuity.
If you enjoyed this short, support the Multiplex Patreon and I'll do more over the summer!
Other Recent Posts