Notes from the Manager
Yeah, yeah. The funny bit (to me, anyway) is in the first few panels, and there isn't really a punchline. Anyway, merry Christmas, if that's your bag.
Oh, and in case you haven't actually seen the it in the week since it's been released to the interweb: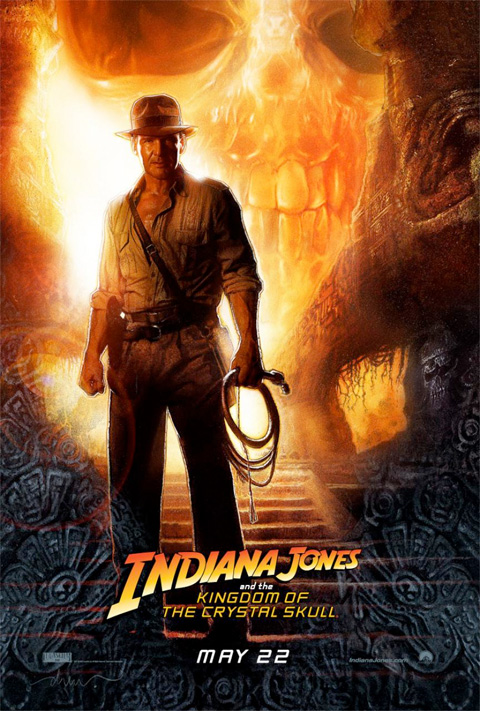 As with all the previous Indy posters, it's another beautiful piece by Drew Struzan. So far so good, Spielberg & Co. Don't let us down! (Please.)
Become a Multiplex patron
Multiplex is supported by Andrew Hathaway at Can't Stop the Movies, A Fan of Coherence, and readers like you via PATREON. Help keep the Multiplex 10 open for business by becoming a patron today!
Patron rewards include:
Free eBooks!
Multiplex Movie Reviews and other bonus comics
Character doodles!
Invites to Google Hangouts!
Sneak peeks at early and in-progress strips and artwork!
and MORE!
Deleted Scenes Blog
Bonus comics, drawings,
movie trailers and more
Friday, November 21, 2014
ComfyCon 2014 — the first and only all-online webcomics mini-convention — starts later today, and this year, I'll be part of it! I'm joining Monica Gallagher (Bonnie N. Collide, Part-Time Princesses) and Jeff Zugale on the "Making Comic Around a Dayjob" panel Sunday at 2pm Eastern/1pm Central. I might sit in on another panel or two before that one, too — who the f knows?
Check out the full schedule, chock full of your favorite webcartoonists and also me!
Other Recent Posts