Notes from the Manager
Related Strips: #139: Rage! Redux!; #190: Afraid to Dye; #244: Strangers in the Night, Part One; #245: Strangers in the Night, Part Two; #249: Lift Your Skinny Fists Like Antennas to Heaven; #254: Two-Faced
Sorry the strip was late!
I've had a hell of a week. My car got hit (for the second time in three weeks), and I've had this bizarro allergic reaction to I don't even know what. Or at least that's what my doctor thinks it is. I'm fine, but it wasn't the best week to do a 17-panel strip, that's for sure.…
The three guys on the left side are just a few of the Multiplex 10 employees we haven't met before. I've explained this in the forums a few times: a ten-theater multiplex would have roughly 40 employees (including managers and cleaning staff) and a hell of a lot of turnover, so I'm really kind of overdue for introducing faces in the background that we won't get to know well — if at all.
See you Monday!
Multiplex News & Updates
Bonus comics, drawings, and
other awesome stuff
Saturday, July 1, 2017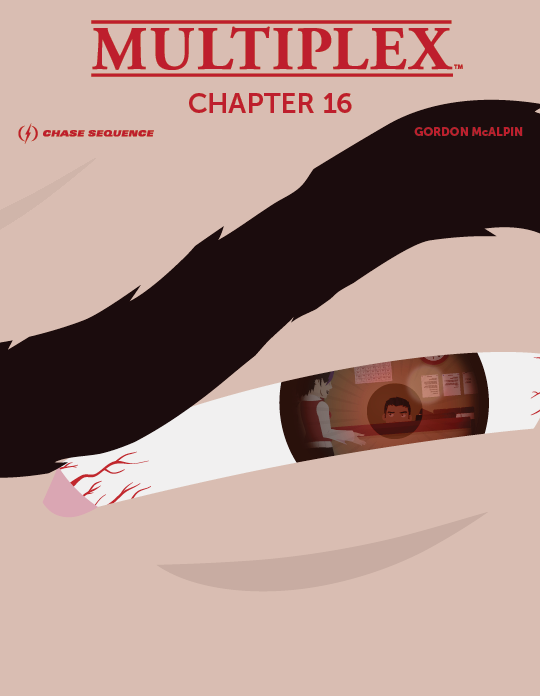 $3+ Patreon supporters get this one for free (until the next eBook is available), but for the rest of youse: The Multiplex: Chapter 16 eBook is now available!
Chapter 16 collects strips #339 –362 from the Multiplex archives, plus four bonus comics and one "extended scene" not found in the archives! Chapter 16 costs $1.99.
Supporting the Multiplex chapter eBooks helps make future Multiplex print collections possible. Thank you for your support!
Other Recent Posts