Notes from the Manager
You can check out the trailer for Waking Sleeping Beauty over at Apple (and read a little bit about it, as well).
Whilst researching this strip, I happened upon the Wikipedia page about the Sleeping Beauty story, where I found out that in some early versions of the tale, the princess was raped in her sleep by some king or prince or another. In one version, a King rapes her and she bears two children while she's still asleep — and one of the children sucks the thorn that keeps her asleep from her finger, waking her up.
Damn! Some of those original, un-Bowdlerized fairy tales were messed up.
As a fan of 2D animation, I'd like to think that The Princess and the Frog was like The Great Mouse Detective of a new new renaissance — a minor success that paves the way for some truly fantastic stuff down the road — but we'll have to wait and see how it all plays out.
Multiplex News & Updates
Bonus comics, drawings, and
other awesome stuff
Saturday, July 1, 2017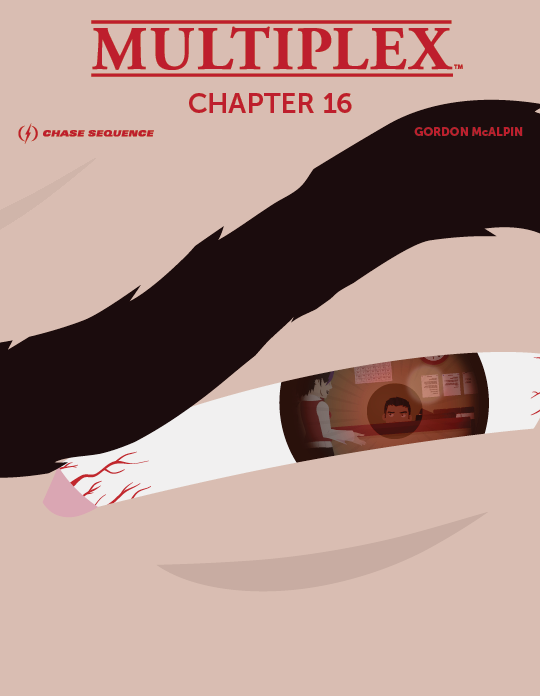 $3+ Patreon supporters get this one for free (until the next eBook is available), but for the rest of youse: The Multiplex: Chapter 16 eBook is now available!
Chapter 16 collects strips #339 –362 from the Multiplex archives, plus four bonus comics and one "extended scene" not found in the archives! Chapter 16 costs $1.99.
Supporting the Multiplex chapter eBooks helps make future Multiplex print collections possible. Thank you for your support!
Other Recent Posts