Notes from the Manager
Related Strips: #507: Show 'Em Who's Boss
So I guess there are going to be three updates this week. Good thing you subscribe to the RSS feed/check Twitter or Facebook or the site compulsively/have precognitive powers! (Or, y'know, if you see this on Thursday, just know there's gonna be another one on Friday.)
Aaand another Kickstarter backer comic went up yesterday, over at Deleted Scenes. And I'm probably going to post another on Thursday. Five Multiplex comics in one week! How do you like that? And if you like that, a lot, help support the strip. ;) You need more stuff to clutter your house! I can fix that.
Multiplex News & Updates
Bonus comics, drawings, and
other awesome stuff
Thursday, June 15, 2017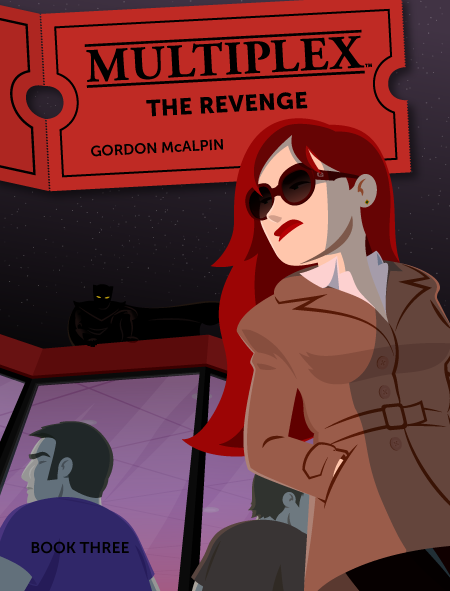 Multiplex: The Revenge (Book Three) is now available in the Multiplex Store! (Only regular/unsigned editions are available at this time; I'll add artist's editions once all of the Kickstarter rewards have been fulfilled.)
Multiplex: The Revenge collects chapters 11–15 of the series (strips #217–338, which ran from March 2008 to March 2009), plus over 30 bonus comics — including an all-new stories sets on opening night of The Dark Knight and Zack Snyder's Watchmen! If you miss Multiplex and would like to see more with these characters, the book collections are for you.
Head on over to the Multiplex Store and check it out today!
Other Recent Posts