Notes from the Manager
False equivalence or irony? You make the call!
As someone who doesn't watch broadcast or cable TV, I don't see a lot of commercials, and so I find it really weird that on Super Bowl Sunday, people get all into… the ads. Fucking ads. The whole reason that I don't watch TV in the first place! (I watch stuff on Hulu or iTunes or whatever — so I watch several TV shows, just not "TV.")
But then people, including myself here, complain about them in front of movies. Maybe they just need to rotate them a little more often at movie theaters… Frequent movie-goers like myself want to start murdering people after the nine millionth "Wanta Fanta."
Anyway. The Pep! ad in the last panel is an obvious nod to this Coke commercial:
Multiplex News & Updates
Bonus comics, drawings, and
other awesome stuff
Thursday, June 15, 2017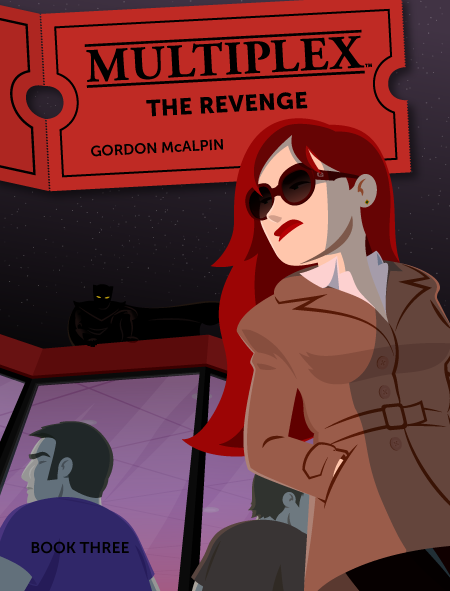 Multiplex: The Revenge (Book Three) is now available in the Multiplex Store! (Only regular/unsigned editions are available at this time; I'll add artist's editions once all of the Kickstarter rewards have been fulfilled.)
Multiplex: The Revenge collects chapters 11–15 of the series (strips #217–338, which ran from March 2008 to March 2009), plus over 30 bonus comics — including an all-new stories sets on opening night of The Dark Knight and Zack Snyder's Watchmen! If you miss Multiplex and would like to see more with these characters, the book collections are for you.
Head on over to the Multiplex Store and check it out today!
Other Recent Posts