Notes from the Manager
I have to admit, since I've been doing movie jokes again (or rather, jokes about new movies again rather than jokes about movies in general, like in Book 6), I've had this nagging feeling that I've already done just about every one of these jokes before. Which is probably to be expected after 6+ years of doing a comic strip. And sooner or later, I'll probably be right. Whenever that finally does happen, sorry! Hopefully it will be different enough that most of you won't notice.
Anyway. A Good Day to Die Hard opened this weekend. I don't really hate the sequels; I think Die Hard 2 gets a bad rap, and that it's actually decent — just not nearly as good as the first one. I never saw all of Die Hard with a Vengeance, but what I saw didn't really encourage me to see the rest. I enjoyed Live Free or Die Hard as a dumb fucking movie with some pretty fun action. "The new one" looks even bigger and dumber, and the reviews I've seen support my hunch, so, like the fourth one, it's a rental for me, at best.
What I can't get around with any of them after the second one is that they missed the main thing that made the first Die Hard great: he's a normal fucking guy. John McClane was the antidote to the Arnolds and Slys of the 1980's. Now, he's a superhero, just like the rest. I saw Die Hard for the first time in high school on cable, and it was fucking magic — so for me, these sequels don't count. When I do watch them, I just pretend they're about some guy named Jon MacLaine. Or something.
See you Friday.
But wait! There's more!
Although Multiplex will be ending soon, thanks to readers like you on Patreon, the Multiplex 10 will stay open for business! I'll be posting bonus comics from future print collections, Multiplex Movie Review strips, updates on the upcoming Multiplex animated short, and, of course, other non-Multiplex stuff.
In addition to the warm, soothing feeling of being a patron of the fine art of comic strippery, Patrons get access to free Multiplex eBooks, sneak previews of upcoming comics and other behind the scenes peeks, sketch giveaways, and more!
You can also support Multiplex by shopping at the Multiplex store — or at Amazon via these affiliate links: United States | United Kingdom | Canada
Deleted Scenes Blog
Bonus comics, drawings,
movie trailers and more
Thursday, March 16, 2017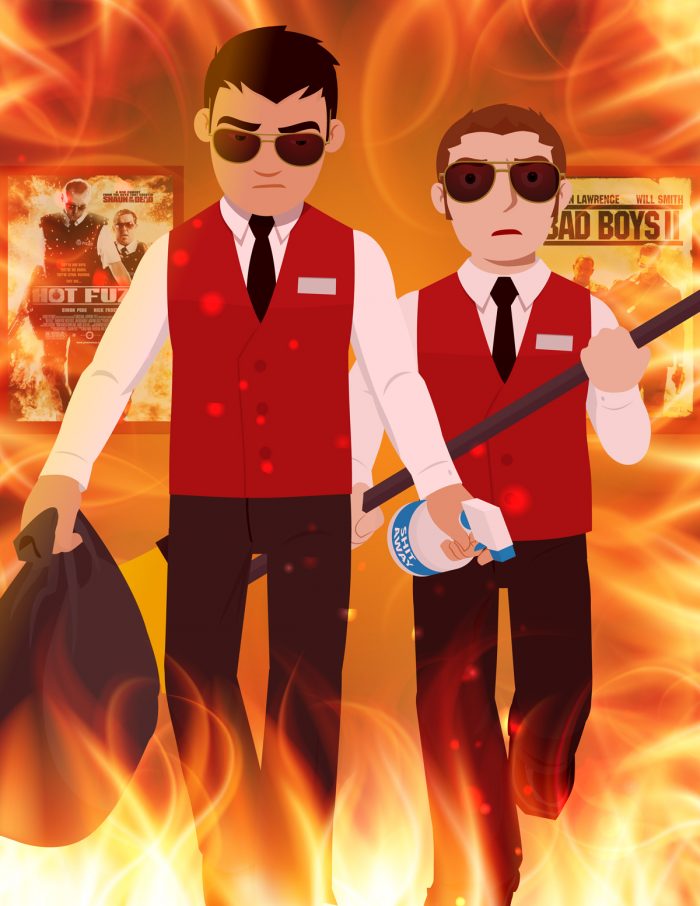 A brand spanking new eBook collecting all twenty-nine Multiplex Movie Reviews to date is now available via Gumroad. It's priced at $1.99 and includes a bunch of strips never posted to the Multiplex site and previously only available to Kickstarter backers and Patreon patrons. Some of them are even funny!
(Please note that if you are a Book Three Kickstarter backer or current Patreon patron, you already have access to this eBook! I included a link in the latest updates on each site.)
Other Recent Posts