Notes from the Manager
There will be a few movie review comics this week, as well — either two or three. Just keep coming back or, you know, subscribe to the RSS feed or whatever.
If you don't live on the Internet 24/7 like I do, who Josh Trank is (the director of Chronicle and the new Fantastic Four movie) and what Pumpkin here is referring to about Twitter may not be common knowledge. That would have been clearer within a couple of strips, too, but… whatever.
Anyway.
Welcome to Book Nine, a.k.a. the final reel of Multiplex (as a webcomic).
Multiplex News & Updates
Bonus comics, drawings, and
other awesome stuff
Saturday, July 1, 2017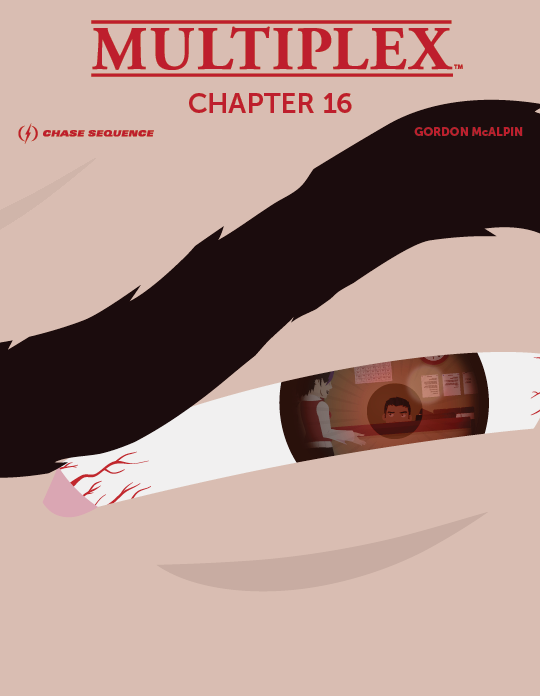 $3+ Patreon supporters get this one for free (until the next eBook is available), but for the rest of youse: The Multiplex: Chapter 16 eBook is now available!
Chapter 16 collects strips #339 –362 from the Multiplex archives, plus four bonus comics and one "extended scene" not found in the archives! Chapter 16 costs $1.99.
Supporting the Multiplex chapter eBooks helps make future Multiplex print collections possible. Thank you for your support!
Other Recent Posts