Notes from the Manager
Related Strips: #413: A Long Time Coming, Part Two
We're so close last night, and it's my giveaway, anyway, so I decided to extend the deadline for the Kickstarter project's $10,000 Challenge 'til tonight/Friday at midnight — exactly four weeks (28 days) from the end of the fundraising period!
Currently, I'm already going to give away five sets of the Memento parody mini-posters and buttons — but if we raise just $180 more today, I'll make it ten prize packs — doubling everyone's chances of winning. (Note: my math is bad. That might not be accurate.)
UPDATE: Well, geez, that was fast. Thank you, Mr. Clark. :)
You can still get yourself eligible to win one of the TEN prize backs by pledging before midnight tonight. I will notify the winners over the weekend. The winners have been notified!

A few people have asked me when their cards will be charged, so I wanted to reiterate this here: Your cards will be charged on December 12th at 1AM Eastern or shortly thereafter, when the funding period has ended.
Since we've got 28 days left to raise money (I cannot end it early), I may as well take advantage of that time, so I'm not eating ramen for two months straight!
Multiplex News & Updates
Bonus comics, drawings, and
other awesome stuff
Saturday, July 1, 2017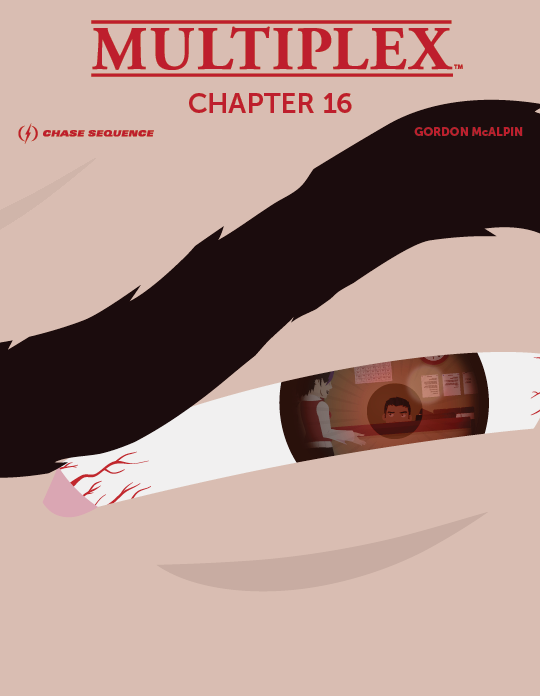 $3+ Patreon supporters get this one for free (until the next eBook is available), but for the rest of youse: The Multiplex: Chapter 16 eBook is now available!
Chapter 16 collects strips #339 –362 from the Multiplex archives, plus four bonus comics and one "extended scene" not found in the archives! Chapter 16 costs $1.99.
Supporting the Multiplex chapter eBooks helps make future Multiplex print collections possible. Thank you for your support!
Other Recent Posts