Notes from the Manager
Related Strips: #352: A Multiplex Carol; #418: Past, Present and Future?, Part Three
I decided to change the title of the strip, even though this is still part of the "Past, Present and Future?" It's not really an arc, per se, but things rarely are in the land of Multiplex. It's more like a scene.
The title is a line from Orgazmo but it was basically one of the oldest movie clichés in the book when they used it (knowingly, of course). And obviously(?) it was here, too.
With the latest bonus strip ("Celluloid Hell") up at the Kickstarter Updates page, Chapter 2 eBook is finally finished, except for a couple of movie posters for the cover. At long last, it will be available in the next couple of weeks — sometime before the end of the Kickstarter fundraising period — and only about a year and nine months late! Hooray!
Multiplex News & Updates
Bonus comics, drawings, and
other awesome stuff
Saturday, July 1, 2017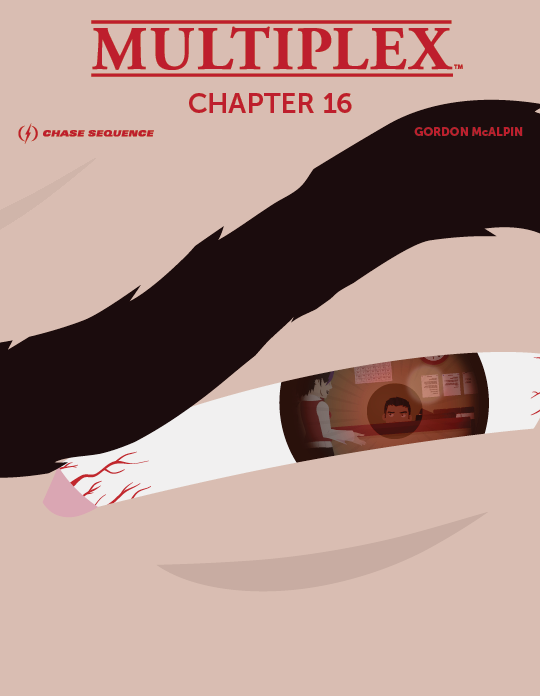 $3+ Patreon supporters get this one for free (until the next eBook is available), but for the rest of youse: The Multiplex: Chapter 16 eBook is now available!
Chapter 16 collects strips #339 –362 from the Multiplex archives, plus four bonus comics and one "extended scene" not found in the archives! Chapter 16 costs $1.99.
Supporting the Multiplex chapter eBooks helps make future Multiplex print collections possible. Thank you for your support!
Other Recent Posts