Notes from the Manager
Related Strips: #485: The Floater, Part One
For those of you who aren't Kickstarter backers (and don't follow me on Twitter or Facebook or wherever), there are two bits of news about the Book 1 collection that I can share with yaz:
1. Multiplex: Book 1 now has the official (sub-)title of "Enjoy Your Show." Or, really, Multiplex: Enjoy Your Show. It was one of the first titles I came up with, and while I was trying to come up with something else (because of a little-known and now out of print novel by the same name that I've never read), I just kept coming back to it. So: Enjoy Your Show, it is.
2. The Prequel story is now complete, so there are TWO final things left to do. Namely, proofing the book before I send it to the printer and the cover illustration, which… is gonna take some designing, but will at least be fun. Unlike the proofing.
I expect it'll take a few days to design and draw the cover illustration, and I'd like at least a full week of proofing and re-proofing and re-re-proofing, because once I send it to the printer, it'll be a lot harder (and potentially very expensive) to fix anything.
Multiplex News & Updates
Bonus comics, drawings, and
other awesome stuff
Saturday, May 20, 2017
Hello! If you're in the area, come meet me at Wizard World Philadelphia with Phil Kahn of Guilded Age. We'll be at Booth 1702. NOTE: I will only be there from June 2–4. No Thursday preview for me.
(Here's a floor plan for your planning pleasure.)
If you use the coupon code GUILDED, you can get 20% off your advanced ticket orders.
I will have copies of the brand-spankin'-new, not-even-officially-released Multiplex: The Revenge (Book Three) in tow, draw sketches (for monies), and if my iPad has any juice in it, I'll show you some behind the scenes stuff from the Multiplex 10 short, too.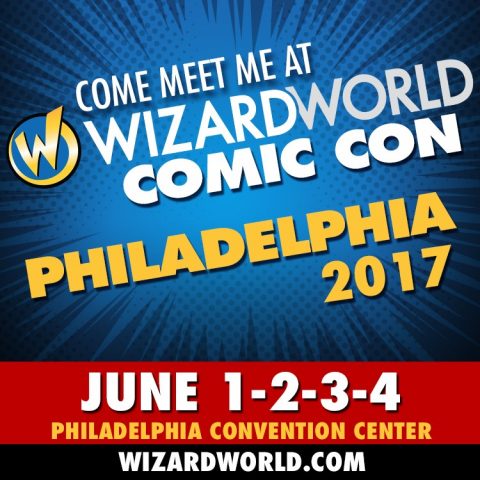 Other Recent Posts