Notes from the Manager
Related Strips: #294: Identity Crisis; #530: Outie 5000
First of three short-ish ones this week, if all things go according to plan. Come back WEDNESDAY. Or, y'know, don't and just come back on Thursday and Friday. Either way.
Yes, I know I'm recycling a punch line here (from #294, hence it being one of the Related Strips). But there's a reason. It's subtle, maybe. But there is a reason… which will be revealed soonish.
Let's have some fun. If you want to leave a comment for today's strip, go to Yahoo! Babel Fish and translate it into another language, then translate it BACK into English, and post that instead. (Sometimes to make it even more fun, you can phrase your initial sentence[s] awkwardly, just to throw Babel Fish a curveball.)
As always, thank you for the multiplexing of reading.
(Aw, that's wasn't very good.)
Multiplex News & Updates
Bonus comics, drawings, and
other awesome stuff
Thursday, June 15, 2017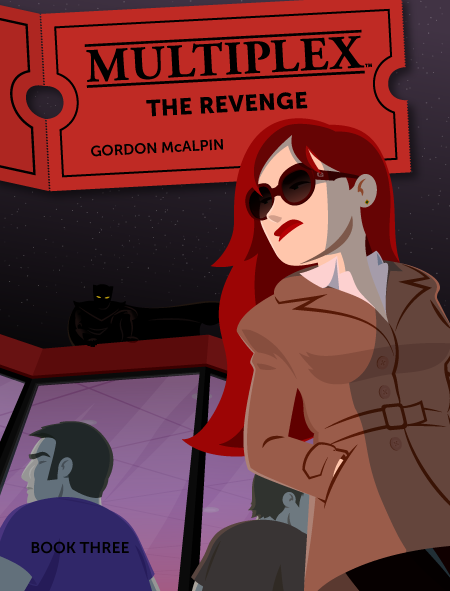 Multiplex: The Revenge (Book Three) is now available in the Multiplex Store! (Only regular/unsigned editions are available at this time; I'll add artist's editions once all of the Kickstarter rewards have been fulfilled.)
Multiplex: The Revenge collects chapters 11–15 of the series (strips #217–338, which ran from March 2008 to March 2009), plus over 30 bonus comics — including an all-new stories sets on opening night of The Dark Knight and Zack Snyder's Watchmen! If you miss Multiplex and would like to see more with these characters, the book collections are for you.
Head on over to the Multiplex Store and check it out today!
Other Recent Posts