Notes from the Manager
Related Strips: #652: Mortal Combat, Part Five; #655: Art Imitating Life
I still haven't caught up on life yet, so I haven't had time to tone this strip (aside from a couple of rough indications where blood would go).
I'll post the finished strip in the next day or two or three or so.
We're continuing immediately from the last time we saw them shooting (Multiplex #652). The not-really-smiling zombie in the first panel is one the Multiplex: the Movie Sponsors, Matt Matonich. (Don't worry, Matt. You'll appear again later in this scene. This isn't all you get.) That one in panel 3 is, of course, Angie's boyfriend Duncan. If you couldn't tell.
Multiplex News & Updates
Bonus comics, drawings, and
other awesome stuff
Thursday, June 15, 2017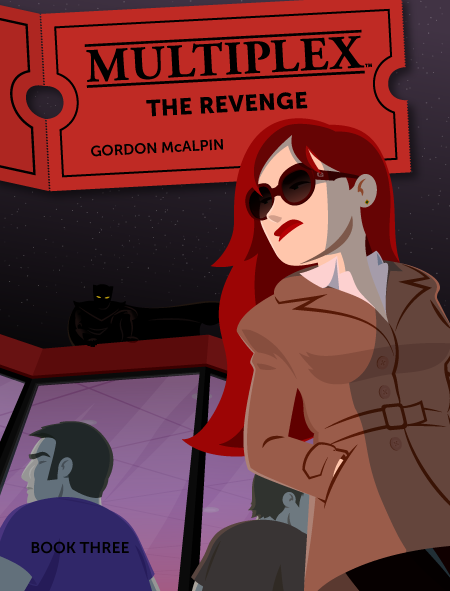 Multiplex: The Revenge (Book Three) is now available in the Multiplex Store! (Only regular/unsigned editions are available at this time; I'll add artist's editions once all of the Kickstarter rewards have been fulfilled.)
Multiplex: The Revenge collects chapters 11–15 of the series (strips #217–338, which ran from March 2008 to March 2009), plus over 30 bonus comics — including an all-new stories sets on opening night of The Dark Knight and Zack Snyder's Watchmen! If you miss Multiplex and would like to see more with these characters, the book collections are for you.
Head on over to the Multiplex Store and check it out today!
Other Recent Posts