Notes from the Manager
Related Strips: #652: Mortal Combat, Part Five; #655: Art Imitating Life
I still haven't caught up on life yet, so I haven't had time to tone this strip (aside from a couple of rough indications where blood would go).
I'll post the finished strip in the next day or two or three or so.
We're continuing immediately from the last time we saw them shooting (Multiplex #652). The not-really-smiling zombie in the first panel is one the Multiplex: the Movie Sponsors, Matt Matonich. (Don't worry, Matt. You'll appear again later in this scene. This isn't all you get.) That one in panel 3 is, of course, Angie's boyfriend Duncan. If you couldn't tell.
Multiplex News & Updates
Bonus comics, drawings, and
other awesome stuff
Saturday, July 1, 2017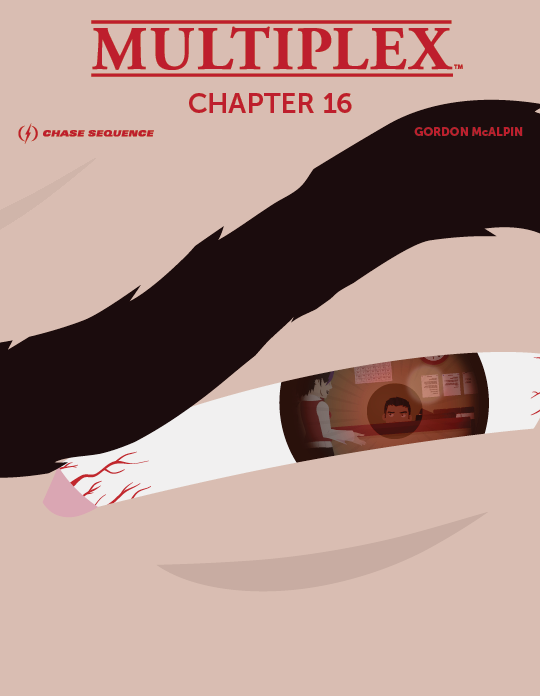 $3+ Patreon supporters get this one for free (until the next eBook is available), but for the rest of youse: The Multiplex: Chapter 16 eBook is now available!
Chapter 16 collects strips #339 –362 from the Multiplex archives, plus four bonus comics and one "extended scene" not found in the archives! Chapter 16 costs $1.99.
Supporting the Multiplex chapter eBooks helps make future Multiplex print collections possible. Thank you for your support!
Other Recent Posts