Notes from the Manager
Related Strips: #652: Mortal Combat, Part Five; #655: Art Imitating Life; #658: Calling the Shots, Part One
Running even later than I was on Thursday, so until I can get the hand-drawn panels for this page inked and toned, you'll just have to stare at my pencils (plus a little shading that I threw in for toning reference).
The good news is, my graduate school portfolio and application are now turned in, and I only have Multiplex and way too much freelance work to concentrate on now. Cross your fingers for me, I guess?
Once again, we have Matt in the hand-drawn panels (3 & 4, anyway). Still just a background character…
See you Thursday!
UPDATE (1/18): Well, I was supposed to be blacked out. But I messed something up with the code. Because I'm dumb. Anyway. Go here to learn more about SOPA and PIPA and/or write your Congressmen. Please.

Multiplex News & Updates
Bonus comics, drawings, and
other awesome stuff
Saturday, July 1, 2017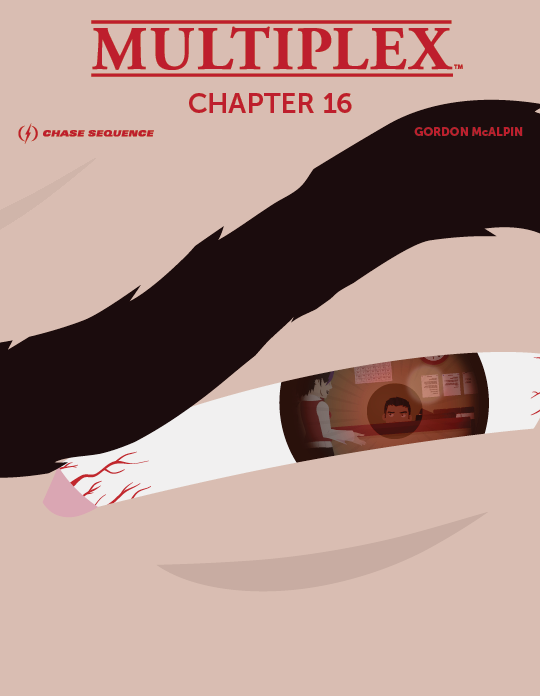 $3+ Patreon supporters get this one for free (until the next eBook is available), but for the rest of youse: The Multiplex: Chapter 16 eBook is now available!
Chapter 16 collects strips #339 –362 from the Multiplex archives, plus four bonus comics and one "extended scene" not found in the archives! Chapter 16 costs $1.99.
Supporting the Multiplex chapter eBooks helps make future Multiplex print collections possible. Thank you for your support!
Other Recent Posts