Notes from the Manager
Related Strips: #127: Brothers in Arms; #370: Exactly Like That; #604: Transform and Roll Out; #681: A New Hope; #682: Rough Draft; #683: Bro Code
The title is a reference to "Just" by Radiohead, naturally.
And if watch Community, you already know this, but if you don't, the "cool. cool cool cool" line is a nod to one of the best sitcoms going right now.
Aaand you can read a little more about the Teenage Mutant Alien Ninja Turtles "controversy" over at Coming Soon. It's worth noting that Turtles co-creator Kevin Eastman is working on the film along with director Jonathan Liebesman (Battle: Los Angeles), and that there's really no telling how much Michael Bay is even involved. (The Transformers auteur is producing the Turtles film.)
The film is currently just titled Ninja Turtles, incidentally. According to Bay, that was Paramount's call.
One final reminder: I will be at Emerald City Comicon this weekend. In fact, by the time you read this, I'll probably be on my way there. So if you're headed there as well, be sure to stop by Booth 307, where I'll be set up with Angela Melick of Wasted Talent and my good friend Tom Brazelton of Theater Hopper, a stone's throw away from the rest of Blank Label Comics.
See you Monday!
Multiplex News & Updates
Bonus comics, drawings, and
other awesome stuff
Saturday, July 1, 2017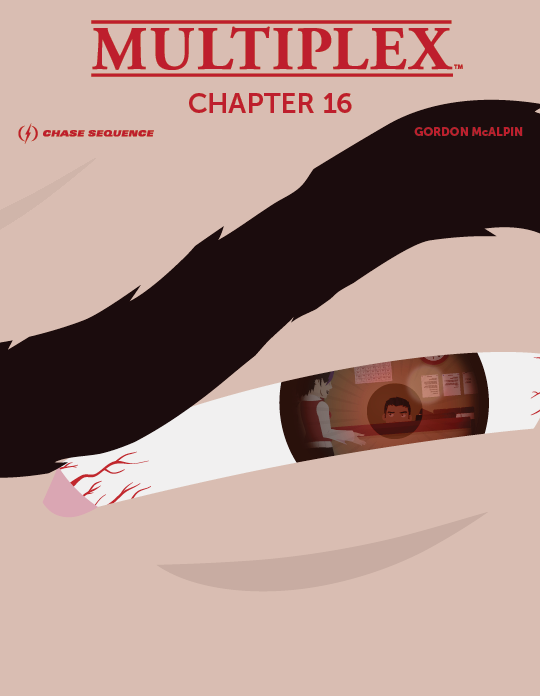 $3+ Patreon supporters get this one for free (until the next eBook is available), but for the rest of youse: The Multiplex: Chapter 16 eBook is now available!
Chapter 16 collects strips #339 –362 from the Multiplex archives, plus four bonus comics and one "extended scene" not found in the archives! Chapter 16 costs $1.99.
Supporting the Multiplex chapter eBooks helps make future Multiplex print collections possible. Thank you for your support!
Other Recent Posts