Notes from the Manager
Related Strips: #674: Cut; #675: In Fear of Fear; #676: Walk Away; #677: This Unrest; #765: Happy to See You
I'm starting to worry that too many of the Multiplex storylines end with Jason apologizing for everything even when it's not really his fault. Write what you know…?
So grad school is done for the semester! (Whew!) And now that this strip is up (sorry it was late), I'll get cracking on Multiplex: There and Back Again… again… starting tomorrow morning.
I've got some movies to catch up on, too. What should I see first? Skyfall, The Hobbit, or… something else? (PLEASE — absolutely no spoiler talk below!)
Last-minute Christmas shoppers, take note of the Amazon affiliate link below! If you're going to get stuff through Amazon anyway, clicking over to Amazon through that link (or this one) before shopping there tosses me a small kickback… meaning you can help support Multiplex at absolutely no cost to you! Win/win. (Well, your local mom and pop shops lose, because it's Amazon. But still.)
Multiplex News & Updates
Bonus comics, drawings, and
other awesome stuff
Thursday, June 15, 2017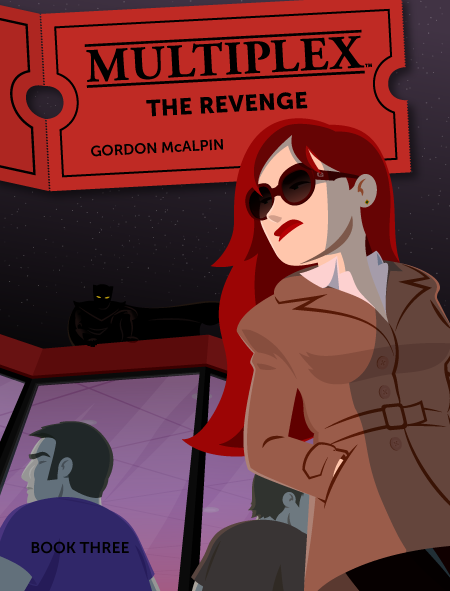 Multiplex: The Revenge (Book Three) is now available in the Multiplex Store! (Only regular/unsigned editions are available at this time; I'll add artist's editions once all of the Kickstarter rewards have been fulfilled.)
Multiplex: The Revenge collects chapters 11–15 of the series (strips #217–338, which ran from March 2008 to March 2009), plus over 30 bonus comics — including an all-new stories sets on opening night of The Dark Knight and Zack Snyder's Watchmen! If you miss Multiplex and would like to see more with these characters, the book collections are for you.
Head on over to the Multiplex Store and check it out today!
Other Recent Posts