Notes from the Manager
Related Strips: #376: Hiding in Plain Sight; #416: Past, Present and Future?, Part One; #428: Merry Whatever, Part Two
This is the first of a short arc featuring Devi and Jason, finishing off the current chapter — and Book 4, as well.
They are at the Davis Theater in Chicago this time around. You can see a few photos of the inside and out on my Flickr page (here's the photo I used for the big panel — don't give me grief for taking a few minor liberties with things like the lamp post and the lack of trash receptacle in front, please). You can read a bit about its history at Cinema Treasures, as well as this recent article at The Center Square Ledger (which happened to use a couple of my photos).
Some of you OCD fans will notice that the current chapter is now chapter 20, not 21; this is because I reorganized the strips in Book 2 to make it 5 chapters instead of 6. Some of the chapters were much too slim; I'd have felt bad (eventually) selling an eBook that was less than 24 pages long. (It's safe to say that until an eBook of a chapter is released, the actual strips included in each chapter may change, but the starting and stopping points for each book are, I think, pretty firm.)
Thank you again to Jackson Ferrell for Monday's guest strip, which can now be found in the Guest Strips section! Check out his comic Borderline Boy!
Multiplex News & Updates
Bonus comics, drawings, and
other awesome stuff
Saturday, July 1, 2017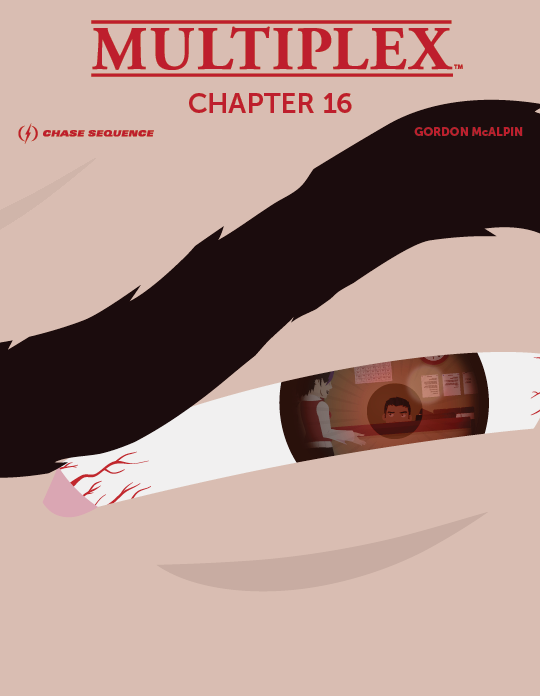 $3+ Patreon supporters get this one for free (until the next eBook is available), but for the rest of youse: The Multiplex: Chapter 16 eBook is now available!
Chapter 16 collects strips #339 –362 from the Multiplex archives, plus four bonus comics and one "extended scene" not found in the archives! Chapter 16 costs $1.99.
Supporting the Multiplex chapter eBooks helps make future Multiplex print collections possible. Thank you for your support!
Other Recent Posts