Notes from the Manager
Related Strips: #557: The Third Miracle, Part Three; #561: A Night in the Patio, Part One; #562: A Night in the Patio, Part Two; #563: A Night in the Patio, Part Three; #564: A Night in the Patio, Part Four
Chicago's Patio Theater did indeed reopen recently (a couple of weeks ago, actually), so if you're in the area, check it out. Screenings are only $5, so buy some popcorn while you're there and show 'em some love.
A lot of graduations going on this week, too — Chicago Public Schools let out this week, I think, and a lot of Chicago-area colleges are doing the graduation thang, too, so at long last, I thought I'd have Jason and Becky finally finish school this year. (Although I forget if I've ever said in the strip, Kurt never finished college, and Melissa never started.)
My Minneapolis apartment hunt got delayed to this week because of a last-minute freelance gig, so no extra update this week, I'm afraid — so I'll see you on Monday with Multiplex #600… which will just be continuing this conversation, because I think it's kind of silly to celebrate arbitrary milestones in the text of a story. But we can have a party in the Comments!
Multiplex News & Updates
Bonus comics, drawings, and
other awesome stuff
Saturday, July 1, 2017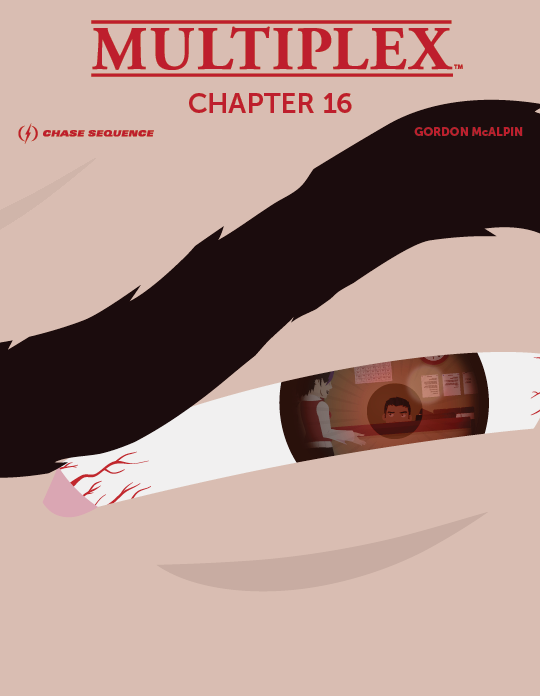 $3+ Patreon supporters get this one for free (until the next eBook is available), but for the rest of youse: The Multiplex: Chapter 16 eBook is now available!
Chapter 16 collects strips #339 –362 from the Multiplex archives, plus four bonus comics and one "extended scene" not found in the archives! Chapter 16 costs $1.99.
Supporting the Multiplex chapter eBooks helps make future Multiplex print collections possible. Thank you for your support!
Other Recent Posts