Notes from the Manager
Related Strips: #658: Calling the Shots, Part One; #659: Calling the Shots, Part Two
Welcome back. If you stopped by yesterday, you know that I had a little redirect going on, blacking out the site in protest of SOPA and PIPA.
And, as you can see, we've got another pencils-only post. I'm afraid this will likely continue for a few more updates. I'll post the inked and toned strips as I can get through them and hopefully get caught up soon.
But I've been more than a little swamped between a few freelance projects all hitting the fan this week and into next, and so that's what's up. Bills come first, and unfortunately, Multiplex doesn't pay them.
UPDATE (1/22): Got sidelined by a freelance project that I can't tell you about just yet, Multiplex #661 won't be up until Monday afternoon, I'm afraid — but it's a comic strip! For a very cool website! So hey, that's good, right?
Multiplex News & Updates
Bonus comics, drawings, and
other awesome stuff
Saturday, July 1, 2017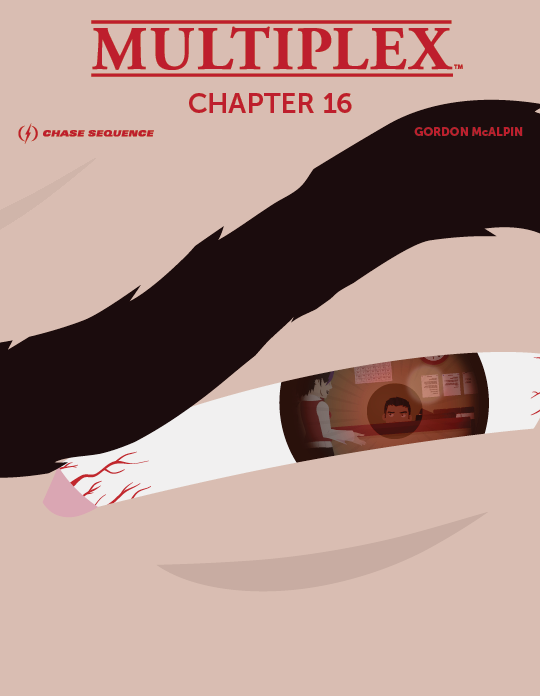 $3+ Patreon supporters get this one for free (until the next eBook is available), but for the rest of youse: The Multiplex: Chapter 16 eBook is now available!
Chapter 16 collects strips #339 –362 from the Multiplex archives, plus four bonus comics and one "extended scene" not found in the archives! Chapter 16 costs $1.99.
Supporting the Multiplex chapter eBooks helps make future Multiplex print collections possible. Thank you for your support!
Other Recent Posts