Notes from the Manager
Related Strips: #671: Tension; #672: Flashback
That's all, folks! I hope all of you have enjoyed the crossover with Shortpacked!
Hopefully I'll see all of you again next week when we get back to the current storyline in Multiplex, where the gang is filming their zombie movie. (New readers from Shortpacked! will want to at least start from Chapter 26, if not the beginning of the strip entirely, in order to get caught up.)
One minor point of continuity for Multiplex readers: this crossover is actually set after the next few strips. (I'll be rearranging them in any collections I do at a later date.) The only thing that has to do with anything is that Phantom Menace 3D came out in February, so (since the strip is set in real time) obviously they took place then. And the next few strips finishing off Chapter 27 are set in January, when they gang is just getting back to filming their movie.
Multiplex News & Updates
Bonus comics, drawings, and
other awesome stuff
Saturday, July 1, 2017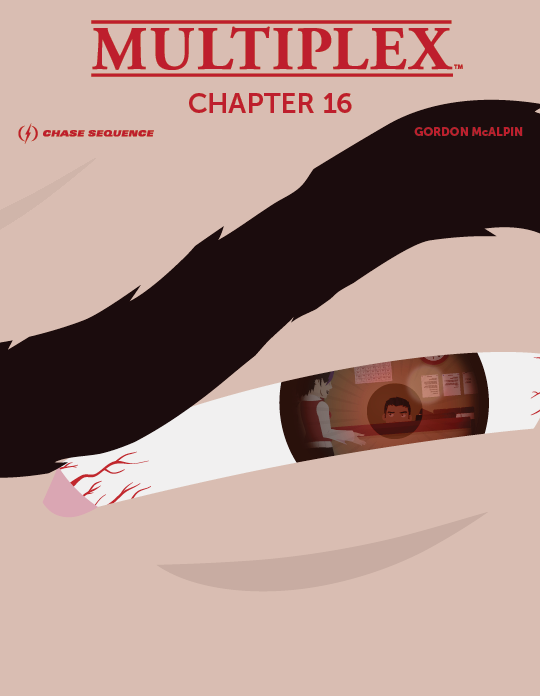 $3+ Patreon supporters get this one for free (until the next eBook is available), but for the rest of youse: The Multiplex: Chapter 16 eBook is now available!
Chapter 16 collects strips #339 –362 from the Multiplex archives, plus four bonus comics and one "extended scene" not found in the archives! Chapter 16 costs $1.99.
Supporting the Multiplex chapter eBooks helps make future Multiplex print collections possible. Thank you for your support!
Other Recent Posts