Notes from the Manager
Related Strips: #593: Accidents Will Happen; #606: Theatrics
Slowly getting back on track after the move (and Chicago Comic Con)…
If you didn't know there was a remake of Fright Night out this weekend you can watch it below:
I think looks surprisingly great: a strong cast, a solid-looking story, and crossbows — not to mention the fact that it's Craig Gillespie's follow-up to Lars & the Real Girl (which I absolutely love). Dr. Who fans will also be delighted to hear that while David Tennant is pretty scarce in the trailer, he wears leather pants in the film and apparently steals every scene he's in.
So are you going to check out Fright Night this weekend, or Conan the Barbarian, or Spy Kids 4 (yeah right), or something else entirely?
Multiplex News & Updates
Bonus comics, drawings, and
other awesome stuff
Saturday, July 1, 2017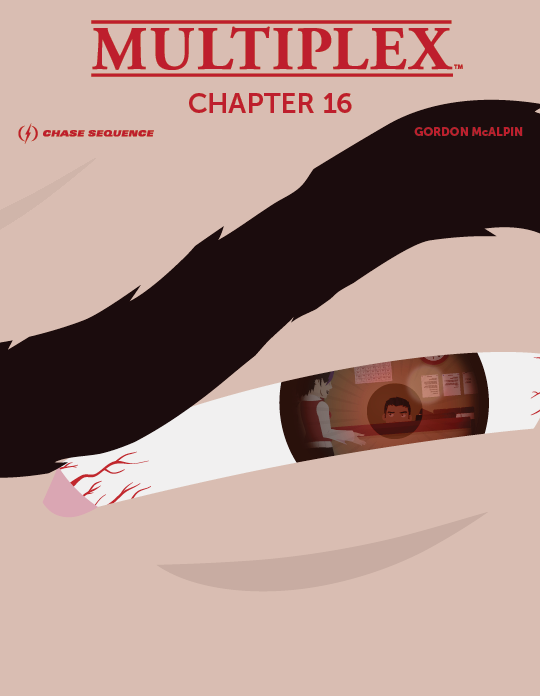 $3+ Patreon supporters get this one for free (until the next eBook is available), but for the rest of youse: The Multiplex: Chapter 16 eBook is now available!
Chapter 16 collects strips #339 –362 from the Multiplex archives, plus four bonus comics and one "extended scene" not found in the archives! Chapter 16 costs $1.99.
Supporting the Multiplex chapter eBooks helps make future Multiplex print collections possible. Thank you for your support!
Other Recent Posts